Meet the PTW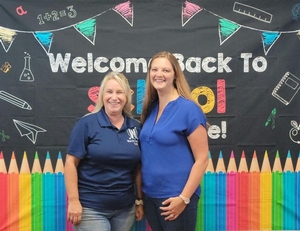 Thank you to our 2022-2023 PTW Officers:

President: Melissa Molesworth
Vice President: Candice Housel
Email: PTW@wynnbrookchristian.org
Facebook: https://www.facebook.com/WCSPTW
PTW Membership
Sign up to join the PTW!
Fill out this form: PTW Membership Form
Dues will be charged to FACTS account after form is turned into the office.
Room Parent
Each class is encouraged to have a Room Mom/Dad who is willing to help coordinate communication for the parties, fundraisers, and events for your class. They are encouraged to work with the PTW, classroom teachers, and the school to help volunteer and help recruit volunteers. If you are interested in being a Room Parent for your class, please let your teacher know.